I don't know if I ever told you guys one of my current favorite korean online stores, but it is called Dabagirl. Pretty much this whole outfit is from Dabagirl. Each and every piece from Dabagirl I have seen has been very unique.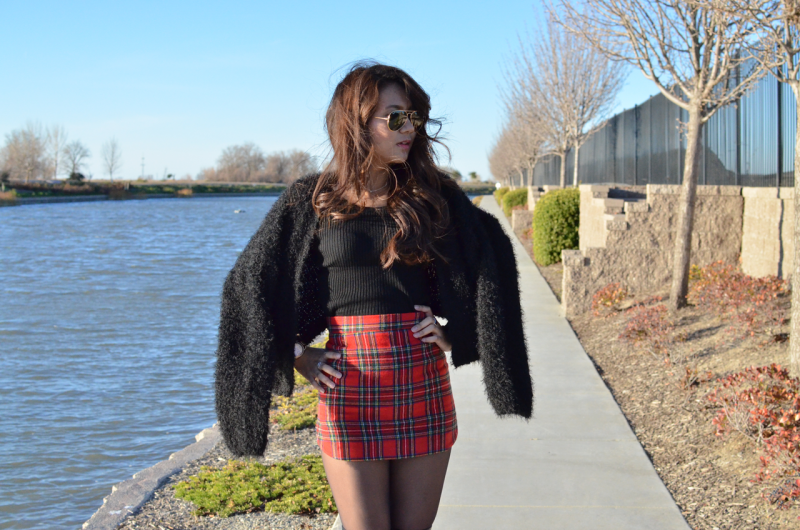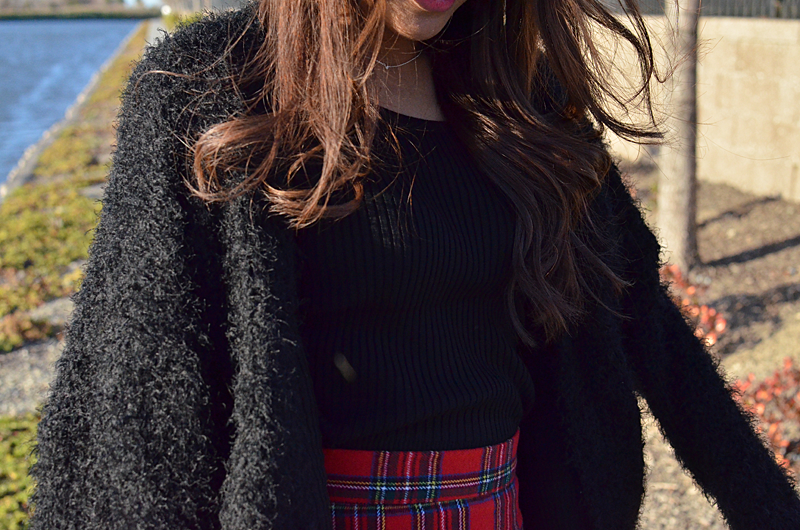 When I first saw this plaid mini, I just fell in love. It just the perfect pop of color and pattern to wardrobe, which is currently becoming pretty dark in color. I must say, this mini is really short, not something I am used to.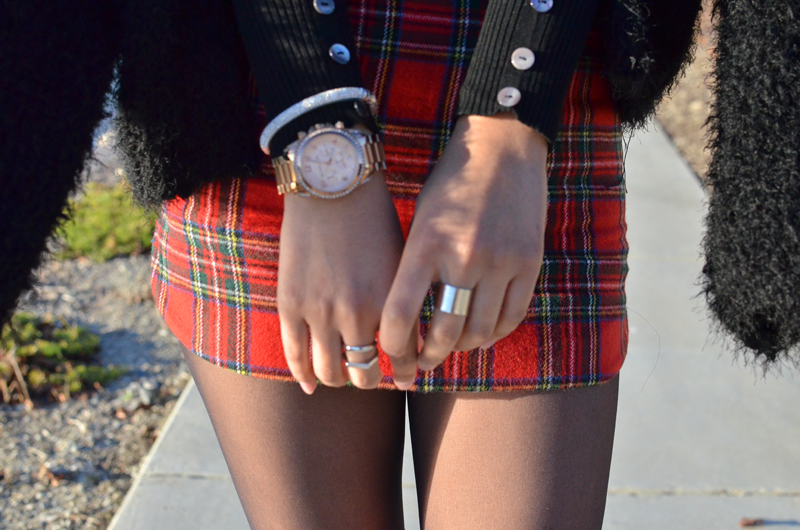 I am currently loving silver jewelry, something about silver, gives off a very clean look.
DabaGirl Plaid Mini Skirt