Happy New Year to all my readers and subscribers!

Wow, it has been quite awhile since my last blog post. I cannot believe how busy I was during the fall. I do apologize for neglecting my blog and youtube for these past few months. It was definitely not my intention to do so.

Since I am finally free. I will be using the next few weeks as my filming/blogging days. I truly miss making videos and I know a number of you have left replies regarding my videos. Do not worry, I'll be recording soon.

For the last week and half I have been on a mini vacation. Unfortunately, there are not many photos. However, I decided to upload my outfit of the day when I visited the Getty Vila in Malibu.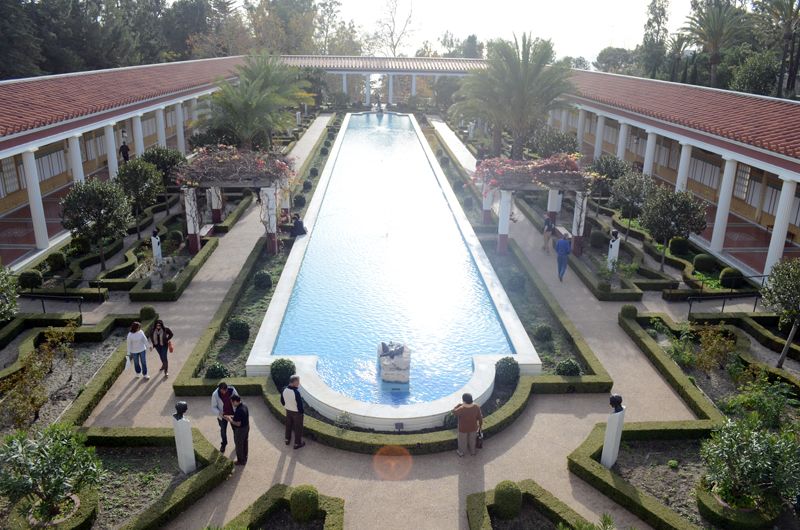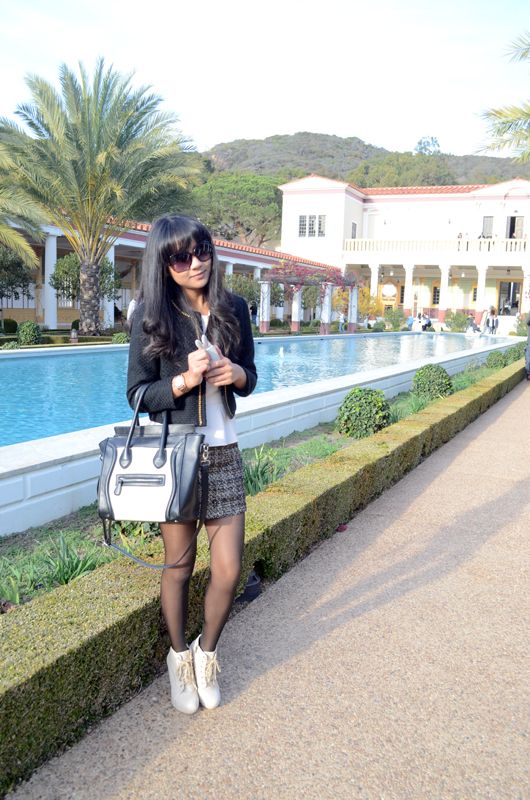 I say that this outfit is quite classy and girly. I felt like I was channeling Chanel, but luckily the outfit is more budget friendly!

Light Pink Peplum Top - Forever 21
Woven Chain Trimmed Jacket - Forever 21
Tweed Glitter Skirt - YesStyle http://www.yesstyle.com/en/info.html/pid.1032077035
Shoes - Gmarket
Bag - Gmarket
Sheer Black Tights - Macy's

Please stay tune for upcoming updates!
I wish for you all to have a wonderful start on your 2013 year! :]
Love,
Wenjin