Hello my lovely readers.

I thought to myself, how exactly can I bring fashion to all of you in a different way than I normally do. That is when I came up with the idea to do lookbooks inspired by certain celebrities. I will be doing lookbooks from time to time inspired by celebrities (idols, actors, models, and etc).

You can leave me a request on my facebook, so go over and leave one! :]

My first lookbook was inspired by Kim Hyuna of the korean girl group 4minute and Park Sora of Stylenanda.

I did a total of 4 outfits, I wanted to do more outfits, but one of the dresses I wanted to show had a malfunctioning zipper (it would of been perfect). The outfits I came up with are inspiration from either music videos or pictures. They are not the exactly clothing they wore but very similar.

Outfit #1: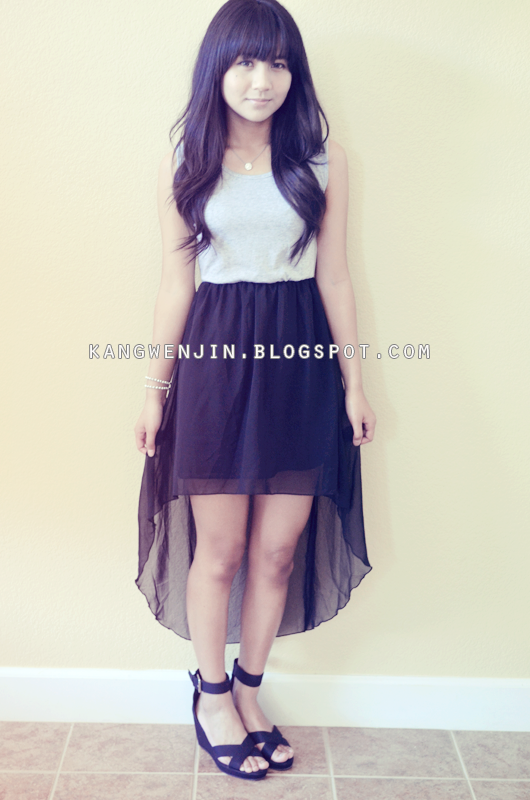 Dress - YesStyle, Wedges - H&M

Outfit #2: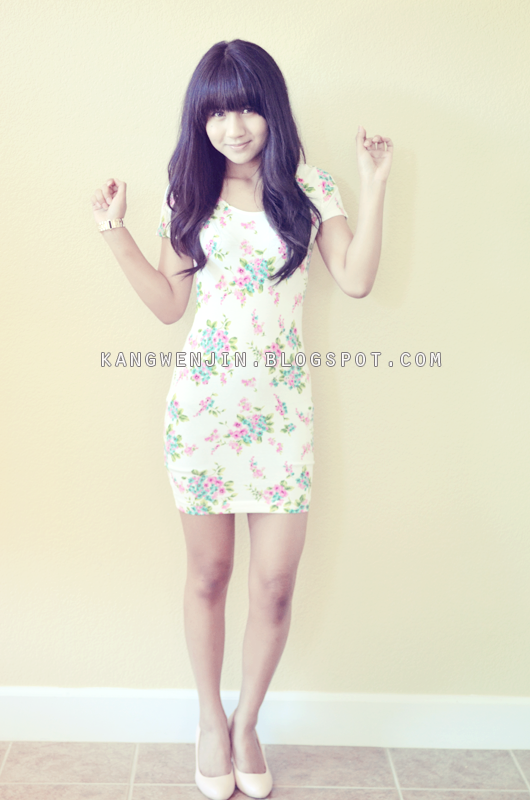 Dress - Forever 21, Pink Heels - G-Market
Outfit #3:
Black Tunic - Forever 21, High Waisted Jean Shorts - Ebay, Shoes - G-Market
Outfit #4: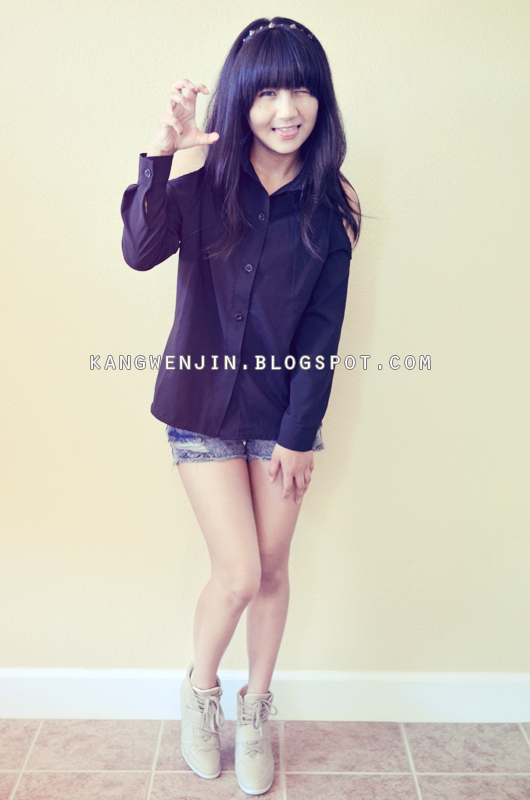 Studded Blouse - Ebay (I studded myself), Destroyed Jean Shorts - G-market, Studded Headband - Ebay, Sneaker Wedges - Ebay

Watch the lookbook here:


I hope to do more lookbooks in the future. Stay tune!

Have a lovely day everyone

- Wenjin
If you need to contact me for any business inquires please contact me at:
contactKWJ@gmail.com
For those who have questions about fashion, beauty, or anything else. Please contact me through facebook or twitter.
Facebook:
http://facebook.com/wenjinxD
Twitter:
http://twitter.com/kangwenjin