I recently reached over 1500+ subscribers a few days ago. I am quite shocked and amazed. I wouldn't have thought I would be watched at all. I always felt and still feel that my videos are not of great substance yet. I am trying my best to make them the best I can make them (such as getting a new camera, filming differently, editing and much more!).

I am not a youtube guru, I am definitely not a professional make up artist, hairstylist, fashion stylist, and etc. However, fashion and beauty related topics are of my interest. It is funny to me though, if you were talking to me back when I was in middle school (beginning high school) you would hear me talk about how I would never wear make up and how I didn't like it. I really have changed.

I am not really a big make up person if you notice my make up tutorials are not very extravagant, I like to stick to more simple looks because I am able to wear them in real life. I might try some crazier things in the future, just to test it out and see if I will get any good feedback from it. However, I think I am def. going to stick more with fashion related videos (and hair!). Since I do want to pursue a career in fashion. I am unsure of exactly what I want to do, almost every job in the fashion industry is as interesting as another. But, I know I really just want to be in fashion and be quite successful at it as well.

Now moving onto the video below, I decided to hold a giveaway to show you how thankful I am to all to those who have been supporting me and following me! This giveaway is on my youtube channel, so you will have to enter the contest there.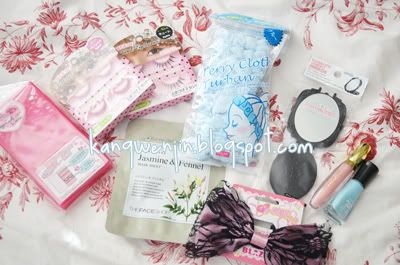 Giveaway Open Internationally!!!

Rules:
1. Must Be A Subscriber to My Channel!
2. Like This Video!
3. Follow Me On Facebook! (Optional) www,facebook.com/wenjinxD
4. Leave A Comment: Requests, Questions, Advice, etc (No Enter Me Comments!)

And if you are under the age of 18 please make sure you have your parents' consent! I do not want either you or I to get in trouble. :]