Mossimo Supply Co. Kienan Heeled Hiker Boots - Black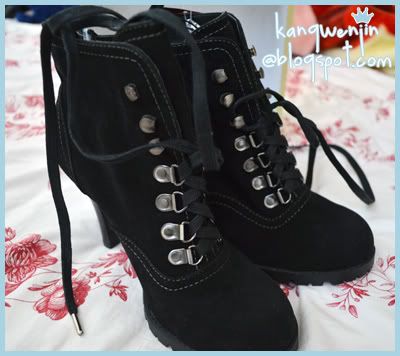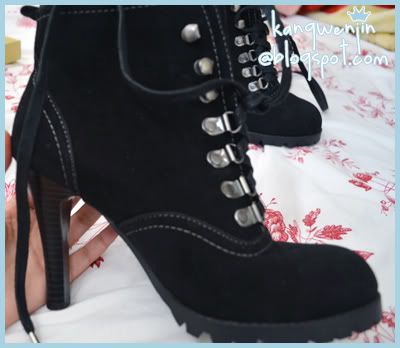 I went shopping at Target to get some groceries and I finished getting everything on my shopping list. I had time to spare and I stated roaming around Target. I walked towards the shoe section and saw these lovely shoes! I always wanted a pair like this.

I do have combat boots (they are also from Target) but they do not have a heel and when I saw these I thought to myself, I got to try these on. They only have a size that was half bigger than my shoe size, but I really wanted to see if it would fit. It fitted really comfortably. It didn't make my toes feel cramped or anything like that. I will have room to wear socks!

I haven't worn the shoes out yet, but you will def. see it in an outfit of the day hopefully soon!
Price: $34.99
Information:
Toe Style: Round Toe
Boot Style: Ankle
Boot Shaft Height: Approximately 4"
Heel Style: Faux Stacked
Heel Height: Approximately 3.5"
Sole Style: Lug Sole
Closure Type: Lace Up
Shoe Upper Material: Faux Suede
Shoe Outsole Material: Thermoplastic Rubber
Shoe Insole Material: Faux Leather
Shoe Lining Material: Textile
Features: Flexible Outsole, Cushioned Insole, Tagless Footbed
Link to Item