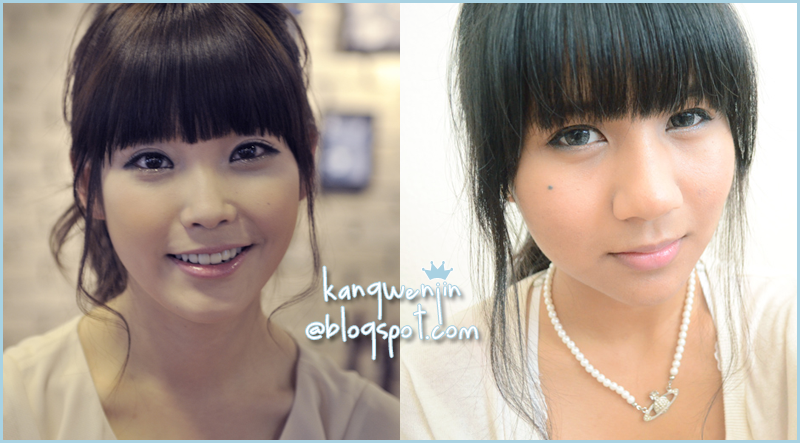 I was inspired to do a look by the lovely korean idol, IU. I think she is just super adorable and I love her singing voice. This make up look is very simple, nothing to dramatic. Just a tad bit of pop with the white glitter eyeliner. Even though it is quite a simple look her eyes do stand out very well. This is my recreation of the look.
Make Up Products Used for This Look: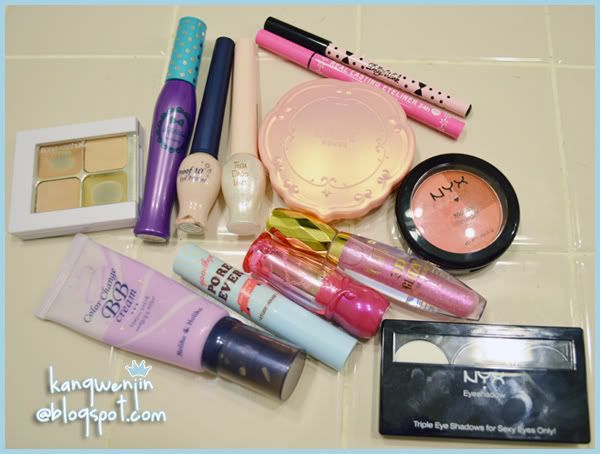 Face:
Etude House Goodbye Pore Ever Primer Stick
Holika Holika Color Change BB Cream
Sonia Kashuk Hidden Agenda Concealer Palette
Etude House Dream Pact In True Beige
NYX Mosaic Blush in Love
Eyes:
Etude House Proof 10 Eye Primer
K-Palette 1 Day Tattoo Liner in Super Black
Dolly Wink Pencil Liner in Black
NYX Trio: White, Gray, and Black used Black
Etude House Tear Drop Liner in White
Dolly Wink Volume Mascara
Lips:
Etude House V.I.P. Girl Lipstick in Popstar Pink (009)
Milani 3D Glitzy Gloss in Fashion Diva
Make Up Tutorial Video:



(You can still hear background noise from while I was filming, I did muted all the clips. I don't understand why half way through the video you start hearing the noise from while I was filming.

I know I said I wasn't going to do make up tutorials anymore, but I couldn't help it. However, I do hope you will enjoy this tutorial!