A friend of mine in Korea was kind enough to send me a package with a bunch of korean cosmetic goodies! I am really grateful and just overall speechless. She is truly amazing.

Most of the items are from Etude House and Holika Holika. I always wanted to try Etude House products, but found that the prices of the items online tend to be pricey and there are chances of fakes. I love the packaging of korean products, it just very girly and unique. I am going to be excited when I pull out my make up products from my bag now!

From Holika Holika I received the Color Changing BB Cream. This bb cream comes out in a white and it will later blend into your skin tone/color. It is honestly very hard for me to find a good bb cream that is in my skin shade. So, I am hoping this would be a great item to try!

Also I received tons of different samples from Skin Food and Etude House. I cannot wait to try them out! <3 (Who doesn't love free samples!?)

I forget to mention a product in the video, so I thought to just show it on my blog instead.
I also got from Etude House the Proof 10 Eye Primer!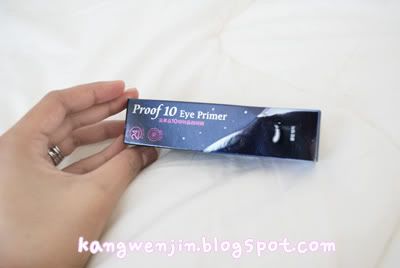 I wanted to get a new eye lid primer since my Too Face Shadow Insurance is about to run out. I am just not a fan of the price of it or Urban Decay's primer price either. This was around 4,950 won? So of course it is a lot cheaper than those other two primers. I do hope it will work as well too!


If you would like me to review any of the items mention please leave a comment down below!
Thank you for reading ^___^