Hello everyone!
Yes,I am really slow since this collection has been out for awhile now. I was quite scared that there wouldn't be any items from this collection left, but I was wrong.

I was really interested in picking up 4 lip glosses from the collection. However, I only picked up 2 from the collection because I didn't want to spend too much money. I picked up Peach Petal and Lilac Pastelle. I wanted Coral Reef, but it was sold out and I was debating on picking up Pink Pop, but I think it is too bright for me. I tried the two colors that I bought on my lips and I really like them. I do not put much on my lips, but the color shows up. I probably will put Peach Petal on top of a lipstick, because of its light color. As for Lilac Pastelle it is fine on its own.

Anyways, here are pictures and swatches of the two items. I am quite tan, so the product probably doesn't come out as well as others.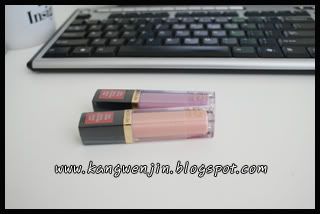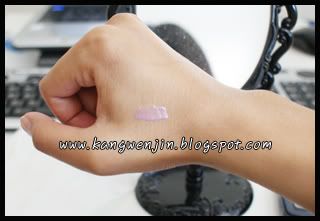 FTC: The products shown were bought with my own money. I have no affiliation with the company.